BRANTFORD'S PREMIER CHOCOLATE SHOP
VISIT US AT
320 COLBORNE STREET (WEST BRANT)
OR OUR NEW SHOP LOCATED AT
270 KING GEORGE ROAD (CORNER OF VARADI AVE)


DOORS OPEN !
WALK IN, ON-LINE, OR CALL


Hours of Operation:
320 Colborne St. West:
Monday – Saturday 10:30 – 5:00
Sunday 11:00 – 4:00

270 King George Road:
Tuesday – Friday 10:00 – 5:00
Saturday 10:00 – 4:30
Sunday, Monday – Closed
To Order:
Select "Our Products" tab from above.
View our offerings and select your items, making note of the item numbers.
Call

519-751-1119

to place your order or email at lechocolatdusavoie@gmail.com (we cannot accept orders through FaceBook).
Payment methods are via e-transfer to lechocolatdusavoie@gmail.com or by credit card provided over the telephone.
Front-Porch Delivery:
Local front-porch delivery is available.
Delivery time will be confirmed upon receipt of payment.
Thank you for Shopping Local.
NOTE: Due to the COVID-19 protocols we are not able to accept any returns. All sales are final.
————————————————————-—————— ————————————————-
As soon as you walk through our doors at Le Chocolat du Savoie, you will know that you've made the right choice. With over 30 years of industry experience, our French Country style boutique will tantalize your senses with aroma and taste.
Le Chocolat du Savoie has everything you need to satisfy your craving for premium chocolate. From hand-crafted Belgian chocolates of only the finest ingredients to the delightful fulfilling aromas that linger through the store. Le Chocolat du Savoie offers a wide range of indulgence from the creamy smooth to the rich deepness of milk, white and dark chocolate.
OUR BESTSELLERS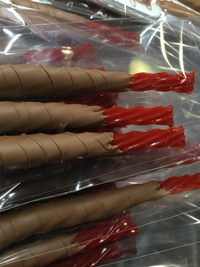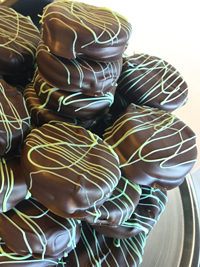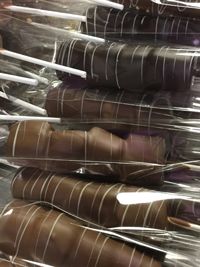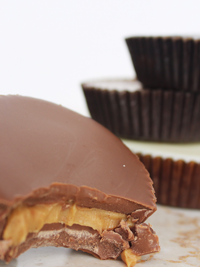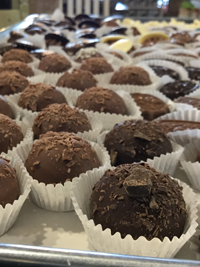 Come by and see what makes Le Chocolat du Savoie so special. You could continue on with a bland every day palate or choose to experience the pinnacle of gourmet standard; Belgian chocolate. Considered to be finest of savoury creations by which all other chocolate confections are measured, Belgian chocolate at Le Chocolat du Savoie offers a unique quality of ingredients and Old World techniques that sets it above and apart from the rest.
What are you waiting for? Stop by and delight your senses with our chocolate creations that will lead you on an excursion of blissful taste and excitement. From all of us at Le Chocolat du Savoie, we invite you to come say hello, try a sample, and leave feeling as if you've traveled across the world with our flavours of Europe.




INSTAGRAM
@le_chocolat_du_savoie
Photography by Kirsten MacDougall.