Our Story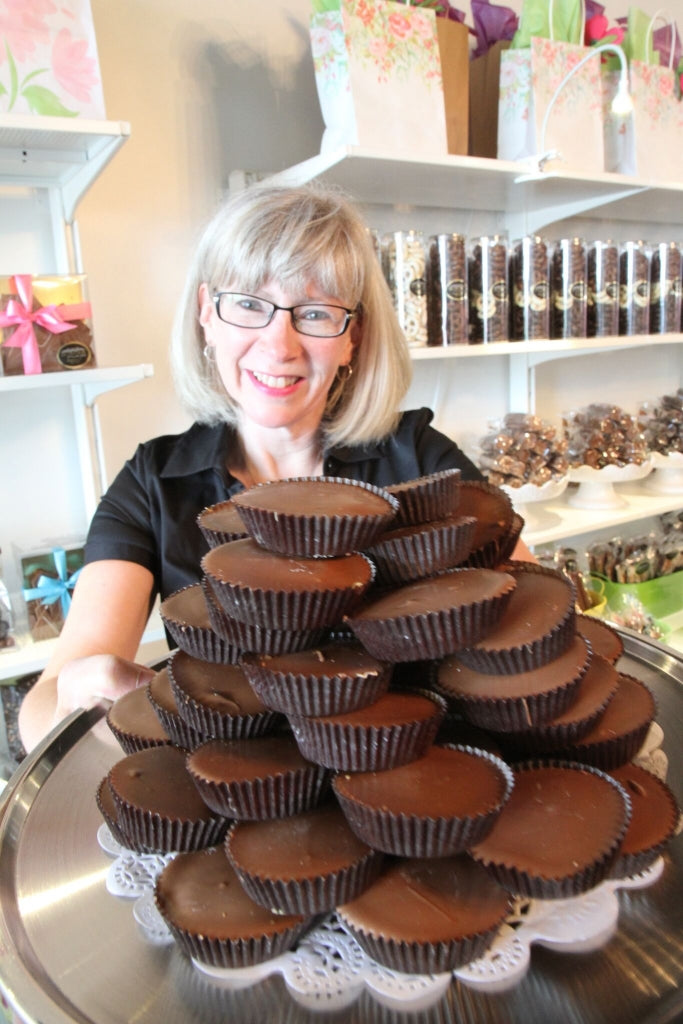 Although she does not divulge the secrecy of how much she eats a day, rest assured that there is always love and time for chocolate. At Le Chocolat du Savoie there's an endless amount of things to create with chocolate. The taste and aroma is what will keep you coming back just as it has for Annette. With each changing season, with each new package, and with each new piece of chocolate, Annette loves what she does. Come into Le Chocolat du Savoie and find out for yourself how much. We would love to give samples. You'll be hooked then and forever after with only the finest crafted chocolate.
We have had some very memorable experiences serving our customers. From celebrities and idols to friends and family, Le Chocolat du Savoie is always the best place to be. Our invitations are endless and our supply of delicious hand-crafted chocolate is constant. A large selection of mouth watering chocolates are created on site with only the finest couverture chocolate, giving each bite that desired mouthfeel you crave. At Le Chocolat du Savoie, we take pride in offering our guests a true chocolate experience. We are enthusiastic chocolatiers with a passion for helping you discover a world of chocolate that you have never experienced before. Whether you are looking for a birthday, hostess, holiday or everyday treat, Le Chocolat du Savoie is here to assist you. 
"If you can imagine a drawer full of goodies… my eyes could not open wide enough" reminisces Chocolatier Annette Savoie about her childhood. 
Annette has taken her knowledge to serve and bring enjoyment to anyone who steps through the doors of Le Chocolat du Savoie. Bringing over 30 years of candy and chocolate experience, Annette continues to provide Brantford and surrounding areas with decadent treats and goodies that taste so good it will leave a lasting impression with each and every bite. Even after all these years people bet Annette doesn't still enjoy eating chocolates.
Her response: 
"I bet I do!"